Castro Receives Top Mathematics Distinction
November 5, 2014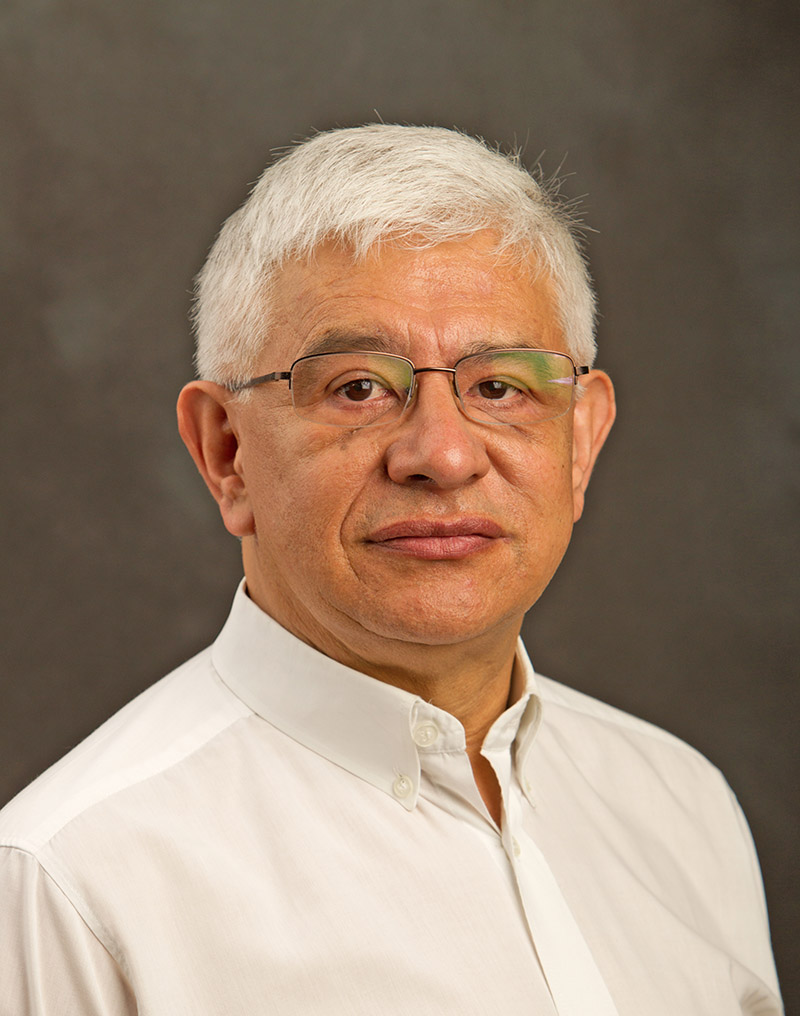 Harvey Mudd College Professor of Mathematics Alfonso Castro has been selected into the 2015 Class of Fellows of the American Mathematical Society (AMS). The AMS Fellows program recognizes AMS members who have made outstanding contributions to the creation, exposition, advancement, communication and utilization of mathematics.
According to the AMS website, Castro is recognized for "contributions to nonlinear analysis and elliptic partial differential equations as well as for service to individual departments and the larger community." Castro's research areas include partial differential equations (including semilinear equations with discrete spectrum), variational methods, inverse-function theorems and water waves (solitons).
Castro joined the Harvey Mudd faculty in 2003 and chaired the Department of Mathematics between 2004 and 2008. During his tenure as chair, the department was distinguished with the inaugural American Mathematical Society award for an Exemplary Program or Achievement in a Mathematics Department.
Castro's career is marked by numerous distinctions. He has served as a principal speaker at professional meetings in many countries and received several National Science Foundation grants as well as a 2012 Simons Foundation Collaboration grant. Castro is a prominent member of the Colombian Academy of Sciences and was awarded the 2013 Colombian National Mathematics prize (the first such award offered to someone living outside of Colombia) in recognition of his service to the Colombian mathematical research community.
"Through the publication of over 80 research papers, two books, and the direction of multiple doctoral dissertations, master's and undergraduate theses, Alfonso Castro has contributed to the advancement of mathematical knowledge and the preparation of new generations of mathematicians and mathematically trained scientists," said Harvey Mudd Professor of Mathematics Arthur Benjamin, who nominated Castro for the 2015 AMS Class of Fellows. "His undergraduate students consistently go on to pursue doctoral studies in mathematics and related areas at first-rate doctoral programs in the United States."
In 1992, Castro co-founded the Electronic Journal of Differential Equations, of which he is still co-managing editor. He also sits on the editorial board of several other mathematics journals. Previously, Castro served as director of the Division of Mathematics at the University of Texas at San Antonio, where he also founded and chaired the Department of Applied Mathematics. He earned bachelor's and master's degrees in mathematics from National University of Colombia and a doctorate in mathematics from the University of Cincinnati.
Castro's induction marks the College's fourth AMS Fellow selection. Mathematics professors Arthur Benjamin and Nicholas Pippenger and Harvey Mudd President Maria Klawe were selected for the inaugural 2013 Class of AMS Fellows. The AMS Fellows program seeks to create an enlarged class of mathematicians recognized by their peers as distinguished for their contributions to the profession, and to support the advancement of more mathematicians in leadership positions in academia and broader society. Fellows are in turn expected to assist the AMS president and council on public matters, serve as public representatives of the society and help to elect future classes of Fellows.