2016–2017 Members of the Board
R. Miller Adams, Seattle, WA
Managing Director
Miller is a founder of Pier 70 Ventures bringing 25+ years of experience in the technology sector. He served as VP Global R&D Strategy and Internal Technology Planning a The Boeing Company and president of Boeing Phantom Works Investments, Inc. His responsibilities at Boeing included a broad set of corporate technology venture initiatives. He is a lawyer by training and was a general counsel, secretary, and EVP of a public company in the defense intelligence sector.
Michael Angiulo '93, Yarrow Valley, WA
Corporate Vice President
Michael Angiulo is the corporate vice president of Xbox & Large Screen Hardware at Microsoft Corporation. As part of the Devices and Studios division, he is responsible for the engineering of Xbox consoles, Kinect sensors, a wide range of gaming peripherals and Perceptive Pixel touchscreens.
Angiulo joined Microsoft in 1993 and held a variety of diverse program management roles early on in his career. He has contributed to Microsoft Research as well as work on Excel, FrontPage and core Office product teams. In his tenure, Angiulo has also played some key roles in the product planning discipline within Microsoft. He was the first group product planner for the Information Worker division. Prior to joining the Devices and Studios organization, he led the Hardware and PC Ecosystem team at Microsoft Corporation, where he was responsible for Surface Computing, PC Hardware and a variety of partner engagement programs such as WinHEC, the Certification (logo) programs for hardware and systems, and direct engineering engagements with OEMs, IHVs and ISVs. Prior to that, Angiulo was the general manager of the Project Business Unit for four years, during which time Microsoft Project shipped new versions of both Client and Server and completed an acquisition of an industry-leading portfolio management company, which led to its first-ever "IT PPM Leaders Quadrant" status from Gartner. He has been awarded seven patents.
Angiulo earned an undergraduate engineering degree from Harvey Mudd College in Claremont, California, and a master of science in mechanical engineering from the University of Washington, where he has been a repeat guest lecturer on axiomatic design as applied to software development. He lives in Bellevue, Washington, with his wife and two young daughters.
Tracy Bartholomew '07, Albany, OR
Client Solutions Manager
Tracy Bartholomew is a manager for supply chain client solutions at Warner Bros in Burbank, CA, working 100 percent remotely from her home in Albany, OR. Her primary responsibilities are maintaining and enhancing the systems used by Warner Home Entertainment to align with the company's strategic goals. These goals include cost reduction and streamlining efficiency in the manufacturing and procurement processes.
Tracy has been working with SAP as an enterprise software solution for multiple industries for nearly 10 years. Prior to software, she worked as a part-time power engineer for Southern California Edison while attending HMC. Tracy earned a BS in engineering from Harvey Mudd College and is a certified supply chain professional (CSCP) through APICS. She plans on starting the executive MBA program at Oregon State University this fall.
Tracy recently moved to Oregon from Southern California with her husband, David, and two children.
James C. Bean '77, Boston, MA
Provost of Northeastern University, Boston
James C. Bean is the provost of Northeastern University. Before this, he was Harry B. Miller Professor of Business and senior associate dean for academic programs in the Lindquist College of Business at the University of Oregon. He was senior vice president and provost at the University of Oregon from 2008–2013 and dean of the Lundquist College of Business from 2004–2008. Bean spent 24 years at the University of Michigan, including appointments as the Ford Motor Company co-director of the Tauber Manufacturing Institute, associate dean for graduate education and international programs in the College of Engineering and associate dean for academic affairs. He earned master's and doctorate degrees in operations research from Stanford University and a bachelor of science degree in mathematics (honors and distinction) from Harvey Mudd College.
Bean is past president of the Institute for Operations Research and the Management Sciences (INFORMS), a charter Fellow of the Institute and recent winner of the George E. Kimball Medal. He serves on the regional board for U.S. Bank and is chair-elect of the Arts and Business Alliance of Eugene. He has previously served as a member of the Corporation Visiting Committee for Engineering Systems at MIT and the Oregon Innovation Council.
Bean his wife, Margaret (Scripps '78), live in Boston.
John M. Benediktsson '01, Incline Village, NV
Founder, Silfur Capital LLC
John Benediktsson is an engineer, entrepreneur, trader, technologist and angel investor. He is passionate about the impact of technology on financial markets and believes that the well-regulated use of new technologies can benefit market participants.
Most recently, Benediktsson was the CEO and co-founder of a high-frequency trading firm headquartered in Beverly Hills, California. Prior to starting his own firm, he was the CTO of an international proprietary trading firm, where he managed the technical growth from a small startup to a mature successful market-maker. His roles involved directing the development of real-time financial software, connectivity to global financial exchanges and developing proprietary trading algorithms. As part of his leadership of these firms, he held the FINRA Series 7, 55, 63 and 24 licenses.
Prior to working in finance, Benediktsson worked as a senior engineer for a media technology firm in Santa Monica, California, focused on digital asset management, digital media search, digital rights management and content application integration software.
Benediktsson actively supports a number of organizations, including the Autoimmunity Research Foundation and Math for America.
Benediktsson graduated from Harvey Mudd College in Claremont, California, with a degree in engineering.
Michael W. Blasgen '63, San Diego, CA
IBM Research, Retired
Dr. Michael W. Blasgen is a retired technical executive, a Fellow of the Association for Computing Machinery (ACM) and a Fellow of the Institute of Electrical and Electronics Engineers (IEEE). His papers have led to several awards.
Blasgen received a B.S. in engineering from Harvey Mudd College. He then obtained an MSEE from CalTech and a PhD in electrical engineering and computer science from UC Berkeley. He was an assistant professor at Berkeley for a time and then joined the IBM Thomas J. Watson Research Lab in New York. He worked in positions of increased responsibility at IBM, culminating in a job as director and head of the Austin Research Laboratory. Upon retiring from IBM, Blasgen became the vice president for research at Sony's U.S. Research Lab. After leaving Sony, he consulted on issues in transaction processing and database management. He is now mostly retired and serves on two nonprofit boards. He and his wife, Sharon, collect art and have used their collection to give away approximately 500 works of art to the Getty Museum, Scripps College and the San Francisco Museum of Modern Art. He is a member of the Getty's Photographs Council.
Blasgen is married to a Scripps College graduate and has two children.
Deborah Byron P07, Los Altos, CA
Board Advisor, Retired CHRO
Deborah (Debbie) Byron is a seasoned global executive with over 30 years of experience leading change in corporate businesses, professional services and educational institutions. Byron currently serves as EVP and chief human resources officer for Risk Management Solutions, the world leader in catastrophic risk modeling solutions for the global insurance and financial industries. Concurrently, she serves on boards and consults to organizations seeking effective organizational strategies.
Prior to joining RMS, Byron was senior vice president of worldwide human resources for Business Objects, a French/U.S. software company, through its acquisition by SAP in early 2008. Previously, Byron was the vice president of administration for Wilson Sonsini Goodrich & Rosati, an international law firm headquartered in Palo Alto, California. She has also held executive leadership positions for the California State Automobile Association and Tandem Computers and has been principal of her own organizational consulting practice for 15 years. She has demonstrated expertise in mergers and acquisitions, major organizational change management, human resources, business operations, succession planning and development of career/succession programs, particularly for women.
Byron serves as co-chair of the Stanford Women on Boards Initiative and as a trustee of Harvey Mudd College. She is a member of the national Human Resources Advisory Council of the American Management Association and previously chaired the board of directors of the Career Action Center in Cupertino, California. She also served as a publicly elected board member and two-term president of the 15,000-student Cupertino Union School District.
Byron graduated from Stanford University and holds an MBA from the Stanford University Graduate School of Business. She and her husband, Jeff, have two grown children and make their home in Los Altos and Carmel, California.
Joe Connolly, Pacific Palisades, CA
Attorney
Joe Connolly recently retired from his private law practice after more than 35 years in business litigation. Prior to entering private practice, he was a deputy district attorney for Los Angeles County and a federal prosecutor in Washington, D.C. Connolly's areas of legal expertise include investment fraud, commercial real estate, legal and accounting malpractice and insurance. Throughout his career he has also served as a mediator, arbitrator and hearing examiner for organizations including the National Association of Securities Dealers (NASD). Connolly holds degrees from Stanford University and the University of Southern California (USC) Law School.
Connolly is an officer and director of the Los Angeles Police Memorial Foundation, through which he initiated a merit-based college scholarship program for children of police officers, and of the Jean Perkins Foundation, which supports (among other causes) higher education and scientific research. He has previously served on other boards, including St. Matthews School.
Connolly and his wife, Cindy, live in Pacific Palisades and have five children and five grandchildren.
Bruce L. DePriester '74, Santa Ana, CA
Retired, American Funds Group
Howard Deshong III '89, Los Angeles, CA
Managing Partner, Galileo Partners
Wayne Drinkward '73, Portland, OR
President and CEO, Hoffman Construction
Wayne Drinkward is president and CEO of Hoffman Construction Company, the Pacific Northwest's largest locally owned construction company. Hoffman is one of the top five privately held companies in Oregon, with 2010 revenues of approximately $800 million. Prior to joining Hoffman, Drinkward worked for 12 years with another construction firm, rising from estimator to vice president. In 1985, he joined Hoffman as a project manager and was promoted to vice president in 1986, executive vice president in 1990 and president in 1992.
Drinkward graduated from Harvey Mudd College in 1973 with a B.S. in engineering and is a member of the Harvey Mudd College Board of Trustees.
Drinkward is active with many industry and community service organizations. He is a member of the Salvation Army National Advisory Board, the Construction Industry Round Table, the Oregon Wildlife Heritage Foundation, the board of directors of the Oregon Business Council, the OHSU Foundation, the OHSU Cancer Institute and the board of directors for The Halton Company.
He is also an emeritus board member and past chairman of the Portland Salvation Army Advisory Board, a member and past president of the board of trustees of the YMCA of Columbia-Willamette, a member and past president of the Oregon Episcopal School, a past member and president of the Architectural Foundation of Oregon, and a past member and chair of the Oregon Independent College Foundation.
Drinkward and his wife, Julie, reside in Portland, Oregon. They have four grown children and one grandson.
Jason Fennell '08, San Francisco, CA
VP of Engineering at Yelp for Data Mining
Joining Yelp in 2008, he became an engineering leader and assumed responsibility for search in 2010. After focusing on the growth of the search team for several years, he took over responsibility for advertising, data infrastructure, and partnerships as well as other algorithmically focused teams. Since Fennell joined, Yelp has grown from 6M to over 100M reviews and scaled its daily traffic volume and revenue similarly.
In addition to his technical oversight, he has also been a strategic driver for engineering recruiting and international office expansion.
Fennell earned a BS in computer science and math from Harvey Mudd College. He and his wife Lilly currently live in San Francisco.
Kathleen Fisher, Cambridge, MA
Professor of Computer Science
Laurie Girand, San Juan Capistrano, CA
Consumer Advocate
Laurie Girand began her career as a graphics OS programmer. She moved on to evangelism, product management and product marketing at Apple Computer before serving as director of product marketing for a graphics hardware peripheral manufacturer. For 10 years, she headed a strategic planning and recruiting company, providing consultants and advice to companies including Adobe, Digital Equipment Corp, Netscape, Novell and Sun. During this time, Girand also held successive roles of advisory board member, board member and co-president of STOP Foodborne Illness, a national nonprofit of consumer advocates of food safety, where she played a key role in tightening FDA regulation of unpasteurized juice.
In 2001, Girand and her family moved to the Netherlands, where Girand was a member of the Board of the Regional International School of Eindhoven. From 2010 to 2012, she served on the STEM Committee–comprised of faculty, staff and parents–of St. Margaret's Episcopal School in San Juan Capistrano. She is presently a member of the Parents' Advisory Board of Stanford University and the Board of Regents for the Boys & Girls Club of Capistrano Valley.
Girand holds a BSE in electrical engineering and computer science from Princeton University and an MBA from Stanford. She resides in San Juan Capistrano with her husband, Scott A. McGregor, former CEO of Broadcom Corp.; her 17 year old foster son; and her 10 year old daughter.
Murray Goldberg, Vancouver, BC Canada
Founder and CEO, Marine Learning Systems
Murray Goldberg was a tenured faculty member in the Department of Computer Science at the University of British Columbia, researching the effects of technology in learning. In 1995, he went on to develop WebCT, the world's first commercially successful Learning Management System for higher education. He left the university to launch and lead the company, which grew to 350 employees serving 14 million learners at 4,000 organizations in 80 countries. Goldberg is widely acknowledged as one of a small number of key pioneers in the field of Learning Management Systems and has given over 250 invited presentations and keynote addresses on the subject of Learning Management Systems around the world.
Among other awards and distinctions, Goldberg was awarded the prestigious Killam teaching prize during his first year as a faculty member at UBC; the Manning Award for Innovation; the Canarie IWay Award for his contributions to information technology; the New Media Hyperion Award for his contributions to learning technologies; and an honorary doctorate from the Southern Cross University for his pioneering work in shaping educational technologies. Most recently, Backbone Magazine named him as one of the top 15 Canadians in digital media.
Jocelyn Goldfein, Menlo Park, CA
Jocelyn Goldfein is an independent angel investor and advisor to startups. She focuses on consumer, enterprise and ed-tech software. Goldfein has held engineering leadership roles in high-growth companies, such as VMware and Facebook, as well as small startups. Her teams have built systems including enterprise middleware, operating systems, consumer web and mobile apps, shrink-wrapped desktop software, developer tools and big data analytics engines. Goldfein is a widely recognized industry spokesperson on scalable engineering operations, software release process and diversity in tech. She has served on the Harvey Mudd College Board of Trustees since 2013 and holds a bachelor of science in computer science from Stanford University.
Shamit Grover '05, New York, NY
Shamit Grover joined MSD Capital in 2009. He currently serves on the Board of Directors of Waypoint Leasing Holdings. Grover is also involved in MSD Capital's investments in Kobalt Music Group, The Brickman Group and Transaction Network Services, and was previously involved in MSD Capital's investment in OneWest Bank. Prior to joining MSD Capital, Grover was at Merrill Lynch where he worked in the Global Private Equity and Mergers & Acquisitions groups. He graduated from Harvey Mudd College with a Bachelor of Science degree in Engineering and double majored in Economics at Claremont McKenna College.
Elaine K. Hart '06, San Mateo, CA
Integrated Resource Planning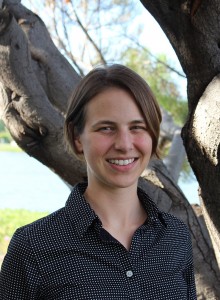 Elaine Hart is a power analyst at Portland General Electric.
Hart earned a bachelor of science in chemistry from Harvey Mudd College before completing a master of science in materials science and a PhD in civil and environmental engineering, both at Stanford University. She and her wife, Kara, currently live in San Mateo, California.
Glen Hastings '93, La Verne, CA
Business Operations Manager, Facebook
Glen Hastings is the strategy and analytics manager for emerging businesses at Facebook. He is responsible for marketplace operations and optimization for Facebook's off-network mobile advertising business. Hastings has been working in online advertising for over 10 years and previously took lead roles in Facebook's launch of on-network mobile advertising and Yahoo's re-launch of its search advertising platform. Prior to joining Yahoo and Facebook, he spent five years as a chemist and engineer in the disk drive industry and was a strategy consultant with Accenture.
Hastings holds a bachelor of science in chemistry from Harvey Mudd College and earned an MBA from the Kellogg School of Management and a concurrent masters of engineering management from the McCormick School of Engineering, both at Northwestern University.
Hastings lives in La Verne, California, with his wife, Janel Henriksen Hastings (Scripps '91), and their two children. He participates in long-distance endurance cycling events and recently completed the California Death Ride and the Climb to Kaiser. He enjoys reading, craft beers and travel.
Dylan Hixon, New York, NY
Maria M. Klawe, Claremont, CA
Harvey Mudd College President
Mahesh Kotecha '70, New York, NY
President and Founder of Structured Credit International Corp.
Mahesh Kotecha '70 is president and founder of Structured Credit International Corp. (SCIC), a New York-based firm established in 1999 that provides capital markets advisory services to public and private sector financial institutions mostly in emerging markets, especially in Africa. Its services include advice on credit risk management and access to debt via credit ratings, structured and project finance markets.
For ten years prior to forming SCIC, he was a Managing Director of MBIA Insurance Corporation, CapMAC and CapMAC Asia. He was also an Alternate Director of ASIA Ltd. (Singapore), an Asian financial guarantee company which he helped found. Previously at CapMAC, Kotecha's responsibilities included deal origination and deal execution of guarantees for asset and mortgage backed securities (ABS and MBS). Before CapMAC, Kotecha was a Senior Vice President and Director for Market Analysis and Product Development at Kidder, Peabody & Co. He led the firm into the UK MBS markets, structured the first public Collateralized Bond Obligation and advised and executed transaction for clients like the International Finance Corporation (IFC), Turkey, etc.
From 1979 until 1987, Kotecha worked for Standard & Poor's Corporation (S&P), where he founded and headed the international public sector credit ratings practice, with responsibility for credit ratings on all non-US municipalities, sovereign governments and supranational borrowers. He also founded and headed S&P's international structured finance group, rating the first UK, Australian and Canadian MBS.
Prior to S&P, Kotecha worked at the Federal Reserve Bank of New York, where he introduced the concept of loan sampling in the bank supervision process, helped implement the shared national credit program and assisted foreign central banks invest their dollar reserves in the US capital markets. He started his career with the United Nations Development Program (UNDP) where for three years he focused on global population planning.
Kotecha was a member of US Board of Mindteck, a small technology company listed on the Bombay Stock Exchange (2012 – 2015). He was also a Board Member (2002 – 2007) and a Rating Committee Member (2002 – 2014) of BRC Investors Service, a Colombian rating agency acquired by S&P in 2014. Kotecha is a member of the US Council on Foreign Relations, the Bretton Woods Committee and the International Advisory Panel of the East African Development Bank. He is also a Board member of TurkRating, a Turkish rating agency.
Kotecha holds a master's in management from MIT's Sloan School of Management and a bachelor of science in physics and engineering from Harvey Mudd College. He pursued doctoral studies in international finance at NYU's Stern School of Business and is a Chartered Financial Analyst (1985).
Luke Mastalli-Kelly '14, Houston, TX
CEO of Starfish Enterprise LLC
Luke Mastalli-Kelly is the founder and CEO of Starfish Enterprise LLC, a freelance software and web design company, and is pursuing a doctorate in physics at the University of Houston. Prior to founding Starfish Enterprise, he interned at the U.S. Naval Observatory, where he learned how to program and studied the periodic effects of atmospheric angular momentum on the rotation of the Earth. Prior to his internship, he was the CIO/CTO of the startup Ethos International.
Mastalli-Kelly earned a bachelor of science degree in physics from Harvey Mudd College. He resides in Houston, Texas, during the academic year.
Ann E. McDermott '81, New York, NY
Columbia University
Ann McDermott is the Esther Breslow Professor of Biological Chemistry at Columbia University, where she recently served as associate vice president for academic advising and science initiatives in the Arts and Sciences and currently serves as rising chair of the Educational Policy and Planning Committee of the Arts and Sciences. She has a B.S. in chemistry from Harvey Mudd College, where she carried out research in physical organic chemistry with Philip Myhre, and a PhD in chemistry from UC Berkeley, where she worked with Kenneth Sauer and Melvin Klein carrying out spectroscopic studies of the photosynthetic reaction centers of green plants.
McDermott carried out postgraduate work at MIT with Dr. Robert Griffin, studying nuclear magnetic resonance, and at the Tropical Medicine Institute of the ULB in Brussels, Belgium, studying African Sleeping Sickness. Her research at Columbia University concerns understanding the remarkable ability of naturally occurring proteins to catalyze chemical reactions. She studies the structure and inherent flexibility of these proteins using magnetic resonance methods and implications for drug discovery and biologically based solar energy conversion.
On the basis of this research, McDermott is the recipient of the Pure Award in Chemistry (1996) and the Eastern Analytic Symposium Award for Achievement in Magnetic Resonance (2005), and she is an elected member of both the American Academy of Arts and Sciences and the National Academy of Sciences. Her research group has been supported by the National Institutes of Health, the National Science Foundation, the Department of Energy, the Sloan Research Foundation and the Cottrell Research Foundation. Her former students and postdoctoral coworkers are on the faculty of University of Illinois, University of Delaware, Texas A&M University, Tel Aviv University, Georgetown University, George Washington University and others. She is the author or coauthor of over 100 peer-reviewed publications. At Columbia University, she teaches in both the graduate biophysics and the undergraduate chemistry programs.
Kjersten Moody, London, UK
VP for Global Information/Analytics
Kjersten Moody is the vice president for global information and analytics at Unilever where she is responsible for harmonizing the delivery of business intelligence, data warehouse and big data programs, advanced analytics at scale and master data solutions across all of Unilever's businesses globally. Moody joined Unilever in 2014 and is based in London, UK.
Prior to joining Unilever, Moody has held a variety of positions in IT, software development, and consulting. She holds a bachelor's degree in economics with general honors from the University of Chicago.
In addition to the Harvey Mudd College board, she is also a member of the IBM Analytics Advisory Board and the Microsoft Customer Data Advisory Board. In 2016, Moody was voted the seventh most influential person in the UK in the data business.
John Norin '90/'91, Weston, FL
John Norin is vice president of technology and ventures for DIRECTV, Inc., where he oversees research and development for next-generation communications and signal distribution systems. These have included DIRECTV's SWiM, MoCA, and wireless video in-home distribution technologies, as well as the advanced wireless technologies being developed for the DIRECTV and SKY fixed wireless broadband businesses being deployed in Latin America.
Norin joined DIRECTV in 2004. Since joining the company, Norin has secured over 30 U.S. patents for his work and has numerous additional patents pending. He was also primarily responsible for the initial architecture and design of DIRECTV's D10 and D11 satellites, the Ka-band platforms that provided the capacity for DIRECTV's local and national HD leadership.
Prior to joining DIRECTV, Norin served as vice president of technology for News Corporation, where he was responsible for technology coordination among the various News Corp DTH satellite platforms, including involvement in developing the SKY Latin America platforms from 1999–2001. Norin also participated on management teams working on the SKY Italia merger in 2002–2003 and the purchase of Hughes from GM in 2003.
From 1991 to 1997, Norin held a variety of senior positions at Hughes Space and Communications. He worked on the original DIRECTV satellites that launched the service in the mid-1990s as well as the first Ka-band commercial satellite. In addition, he was the lead payload engineer and architect for the NewsCorp2 satellite, the first Ku-band satellite designed to provide local-in-to-local channels using customized spot beams and precursor to the DIRECTV D-4S satellite.
Norin holds a bachelor's and a master's degree in engineering from Harvey Mudd College. He is based in DIRECTV's El Segundo, California headquarters.
Barbara A. Patocka P00, Potomac, MD
Retired Financial Executive, ExxonMobil Corporation
Barbara Patocka is a retired financial executive with broad experience in mergers and acquisitions, project financing, corporate finance, financial analysis and strategic planning. Patocka began her career as a financial journalist at Institutional Investor, winning a 1973 University of Missouri award for her article on the underfunding of public pension funds. She then moved to Mobil Corporation where she spent 20 years in positions of increasing responsibility, culminating in the role of in-house investment banker for the merger of Mobil and Exxon. After five years at ExxonMobil, Patocka retired to pursue her other major interest and earned an M.A. in sacred scripture in 2008.
Today Patocka does pro bono work for a number of church-related organizations, including the Order of Malta, Holy Trinity Church and the Maryland Province of the Society of Jesus. She has served on the boards of the College of Mount Saint Vincent, St. Anselm's Abbey School and the Georgetown Center for Liturgy. She has been a member of the Harvey Mudd College Board of Trustees since 1997.
Patocka and her husband, Everett Mattlin, live in the Washington, D.C., area. Their son, Jeff Mattlin, graduated from Harvey Mudd (with distinction) in 2000 with a Harvey Mudd major in engineering and a Pomona major in theater. Patocka earned her B.A. at the College of Mount Saint Vincent, did graduate work in finance at NYU and received her M.A. from the Washington Theological Union.
Anna Patterson, Saratoga, CA
Vice President of Engineering, Artificial Intelligence, Google
Anna Patterson is currently vice president of engineering, artificial intelligence for Google. Previously, she was responsible for Search and Recommendations for Android and Books in Google Play. She is the co-founder of startup Cuil and wrote Recall.archive.org, a history-based search engine out of the Internet Archive. Previously at Google, she was the architect of one of the world's largest search serving systems and also led efforts in web search, ads and shopping.
Patterson received her B.S. in computer science from Washington University and her PhD from the University of Illinois at Urbana-Champaign. She also held a position as a research scientist at Stanford University in artificial intelligence.
Gregory P. Rae '00, New York, NY
Leader, Martian Entertainment
Gregory Rae is a Tony Award-winning producer based in New York. His theatrical credits include Kinky Boots, Clybourne Park (2012 Tony Award), Bare (off-Broadway) and The Normal Heart (2011 Tony Award). He is an executive producer of the films The Goldfish, Clutter, The Muslims Are Coming and Family Remains, and co-executive producer of The Green. He became a partner in Martian Entertainment LLC, a theatrical general management and production company, in 2013.  His upcoming projects include Allegiance.
Rae graduated from Harvey Mudd College in 2000 with a degree in mathematics and computer science. He worked at Google as a software engineer in charge of log analysis until 2006. After leaving Google, he got involved in politics as one of the national leaders of Living Liberally and has advised several campaigns for marriage equality around the country. In 2008, he was the technical lead for the "No on Proposition 8" campaign in California, and in 2010 he served as treasurer of Fight Back New York, a political action committee that successfully targeted three state senators who had voted against marriage equality. Rae serves on the Harvey Mudd College Board of Trustees and The Tank, a Manhattan-based nonprofit arts organization; is a member of the National Leadership Council and of Lambda Legal; and is an associate member of The Broadway League.
Jeffrey Rosenbluth, New York, NY
Private Investor
Dr. Jeffrey Rosenbluth is a private investor and former head of Fixed Income Arbitrage at Salomon Brothers Inc. Rosenbluth is also co-founder of Applause Code LLC, an independent iOS application development company. He works part time as the chief technology officer of Elm Partners Management LLC. He serves on the board of advisors for Chalkstream Capital Group, a private investment fund. Rosenbluth is a founding board member and a member of the executive committee of Math for America, a foundation that seeks to improve mathematics education in the United States. He is an overseer of the School of Engineering and Applied Science at the University of Pennsylvania. Rosenbluth serves as chairman of the NYU/Courant Advisory Council and as chairman of the advisory board of Courant's Program in Financial Mathematics. He holds PhD and M.S. degrees in mathematics from New York University, an MBA from the University of Chicago and a BSE in computer science from the University of Pennsylvania.
Kevin Schofield P13, Bellevue, WA
Author
Kevin Schofield is general manager for strategy and communications at Microsoft Research. His organization drives consensus on technical strategy and priorities for Microsoft's research efforts. He is also responsible for developing Microsoft Research's relationships with academia, customers, press, analysts and Microsoft's own product groups. Schofield joined Microsoft in 1988 and has worked in Microsoft Research since 1997. Over the course of his tenure at Microsoft, he worked in both development and program management for a number of Microsoft product efforts, including networking, operating systems, MSN and multimedia authoring tools. He is a magna cum laude graduate of Dartmouth College with a bachelor's degree in computer science.
Schofield has been deeply involved with the Human-Computer Interaction (HCI) research field for a number of years. He previously served as chair of ACM's Special Interest Group on Computer-Human Interaction (SIGCHI) and co-chair of the "CHI 96" Conference on Human Factors in Computing Systems. He serves on the advisory board of the Computer Science Teachers Association (CSTA) and the Leadership Council of the Princeton University School of Engineering and Applied Science. He is the co-author of three issued patents and several pending ones.
Schofield resides in Bellevue, Washington. His twin daughters are both proud members of the Harvey Mudd Class of 2013.
Michael Schubmehl '02, Hinsdale, IL
Quantitative Researcher for Jump Trading
Michael Schubmehl develops quantitative trading strategies for a leading proprietary trading firm in Chicago, Illinois. He's been excited to participate in the rapid evolution of computerized trading over the past decade, incorporating advances in mathematics, data analysis, software, hardware and networking. The interdisciplinary nature of modern trading makes it a natural fit for Harvey Mudd students, and Schubmehl has worked to strengthen Mudd's relationship with the industry by serving as a Clinic liaison, delivering guest lectures and recruiting on campus.
Schubmehl's primary philanthropic activities have focused on Harvey Mudd, with particular emphasis on expanding the student research opportunities that he found so valuable over his four summers there. Schubmehl earned a bachelor of science degree in mathematics from Harvey Mudd in 2002.
He currently lives in Hinsdale, Illinois, with his wife and daughter.
Ellyn Shook, Eden Prairie, MN
Chief Leadership & Human Resources Officer, Accenture
Ellyn Shook is Accenture's chief leadership & human resources officer, responsible for the people programs that empower 373,000 Accenture professionals to improve the way the world works and lives.
Shook leads a global team of human resources experts who aim to deliver an exceptional employee experience for Accenture's people. Her team is focused on re-imagining leadership and talent practices in the digital age to help attract, develop, inspire and reward the very best people — so that Accenture can bring deep specialization to its clients, drive growth and differentiate in the market. She is a strong advocate for inclusion and diversity, and Accenture has been widely recognized externally as an employer of choice and for its diversity efforts. Shook is a member of Accenture's Global Management Committee.
Before being named chief human resources officer in 2014, Shook was senior managing director—human resources and led Accenture's Human Resources Centers of Expertise and the Human Resources Business Partner Organization. In this position, she was responsible for the design of Accenture's talent architecture, as well as the company's total rewards, talent supply chain and talent development programs.
Between 2004 and 2011, Shook was the global human resources lead for career and performance management, total rewards, employee engagement, and mergers and acquisitions. Earlier in her career, she was head of global compensation, responsible for designing and implementing new executive compensation and equity programs—including equity grants at the time of the company's IPO in 2001. She also led human resources for the company's New York office for five years.
Shook serves on the board of trustees at Harvey Mudd College and the Women's Leadership Board of the Women and Public Policy program at Harvard's Kennedy School. She is a member of the HR50 division of World50, Columbia Cancer Advisory Council and the American Health Policy Institute Board of Governors. She is also a member of Women in America, the Ellevate Women's Network, Women's Forum of New York and the Talent Innovation Center. A 2015 article in Forbes.com named Shook one of the top 10 CHROs.
Shook joined Accenture in 1988 and became a partner in 2003. She holds a bachelor of science degree from Purdue University.
Scott Smallwood P17, Arlington, VA
Scott Smallwood retired in 2013 and before that spent 25 years working in the airline, consulting and finance industry. He started at American Airlines in the Operations Research group (now Sabre Decision Technologies) building mathematical models to help solve the complex problems involved in running an airline. Smallwood then moved to California and worked for Applied Decision Analysis, a quantitative consulting firm. Seven years later it was back to the east coast for two years in the fraud department at Capital One and then 13 years at PDT Partners (originally a proprietary trading group at Morgan Stanley that spun out to become a quantitative hedge fund).
Smallwood graduated from Williams College with a B.A. in mathematics and economics and from Stanford with a PhD in operations research.
Smallwood and his wife live in the Washington, D.C., area. They have three kids, and their oldest is currently a student at Harvey Mudd ('17).
Smallwood loves being outdoors in almost any activity. He is an avid runner and biker and loves snowboarding and kite-boarding with his children. A sports enthusiast, he has recently been using statistics to predict sporting events.
Tayloe Stansbury P16, Saratoga, CA
Executive Vice President/CTO, Intuit, Incorporated
H. Tayloe Stansbury is executive vice president and chief technology officer of Intuit, with responsibility for all product development. He has more than 27 years of experience in the software industry, most recently as chief information officer of VMware, with responsibility for IT and R&D shared services. Previously, Tayloe was executive vice president of Ariba, where he led engineering, product management, hosting, IT and customer support. Before that, Tayloe held executive engineering and general management roles at Calico Commerce and Xerox. Earlier, he worked on developer tools at Borland International and Sun Microsystems and did research in computational linguistics at Xerox PARC. Tayloe was valedictorian of St. Albans School in Washington, D.C., and graduated with honors in math and computer science from Harvard University.
Venkat Varadachary, New York, NY
Senior Vice President for Information Management and Chief Data Officer, American Express
Venkat Varadachary is the senior vice president for information management and chief data officer at American Express. He has over 15 years of experience in business innovation leveraging data analytics and capabilities in the risk, services and commerce space. In his current role, Varadachary leads a team that builds, leverages and deploys analytics, capabilities and data-driven products and services that take advantage of American Express' rich data assets to drive profitable growth for the company. As chief data officer, he also leads American Express' data strategy and governance, from monitoring the quality and quantity of data flowing through its systems to creating the next generation of data insights.
Prior to this role, Varadachary held various leadership roles in risk management and analytics spanning the consumer, small business and reward loyalty space. As head of the Membership Rewards Analytics team, he led the development of the first rewards decision infrastructure and analytics in the industry that drove large gains in program economics. During the last recession, Varadachary led the program office for risk management activities and developed AXP's suite of global customer assistance programs for customers in financial hardship. More recently, he also led a new business development initiative on private sales that resulted in the establishment of the AXP Vente-Privee joint venture. Prior to his experiences in information management, Varadachary held various leadership roles in risk management. He earned bachelor's degrees in genetics and economics and a master's in quantitative methods.
John R. Vickery '90/91, Los Angeles, CA
John Vickery is a seasoned executive with two decades of experience working at the intersection of technology and media. John is currently running business development for Sony DADC with their worldwide digital initiative. He works with major global content owners including Sony Pictures, Paramount, Disney, and the BBC.
Previously, John led Accenture's Media and Entertainment practice in Los Angeles where he spent over 17 years helping clients develop strategies, launch new businesses and harness the power of leading edge technologies. John helped My Space define and map out a revolutionary method for bundling and selling online advertising inventory. He also led the pre-merger integration planning and post merger integration program management for Sony and MGM. In addition, John led the effort to define, build, and launch an online DVD and Games rental business for one of the world's largest DVD and Games retailers.
He received his B.S. degree in applied physics, B.S. in economics, and M.S. degree in engineering at Harvey Mudd College.
John currently resides in Los Angeles with his wife, Yasemin (pronounced Yazmeen) and their son Taner. Whenever possible, they are on the beach enjoying Southern California.
Yvonne Wassenaar, San Francisco, CA
Chief Information Officer, New Relic
Yvonne is chief information officer at New Relic where she is building a unified technology and data platform designed to catalyze the company's growth. She is also executive sponsor of New Relic's non-profit program and diversity efforts. Yvonne is a veteran in the technology industry and has worked across the U.S., Asia and Europe. She spent 17 years at Accenture, where she started her professional career as a computer programmer, and was ultimately promoted to partner in the Communications & High Tech Strategy practice. Yvonne continued her technology/strategy focus for four years at VMware where she played a number of executive roles helping the company scale and diversify the business. Yvonne received her under­grad­u­ate degree and MBA from UCLA where she grad­u­ated with top honors. She lives in San Francisco with her three children and many pets.
Michael G. Wilson '63, London, UK
Executive Producer, Danjaq LLC
Michael G. Wilson began his producing career in 1976, working with Albert "Cubby" Broccoli on The Spy Who Loved Me. Together, they co-produced the next six James Bond films, five of which Wilson also co-wrote. He then went on to produce the hugely successful GoldenEye with his half-sister, Barbara Broccoli, as well as the next six Bond franchise releases. Most recently, he co-produced the box office hit Spectre, directed by Sam Mendes and starring Daniel Craig.
Wilson graduated from Harvey Mudd College in 1963 with a bachelor of science degree in engineering. He was then awarded a juris doctor from Stanford Law School and worked for the Department of Transportation in Washington, D.C., before joining the law firm Surrey & Morse. There, he became a partner specializing in international tax and business transactions before transferring to EON Productions.
Interested in all aspects of still photography, Wilson is recognized as a leading expert on 19th-century photography. In 1998, he opened the Wilson Centre for Photography, one of the largest private collections of photography today, spanning works from some of the earliest extant photographs to the most current contemporary productions. The Centre hosts seminars and study sessions, runs an annual bursary project with the National Media Museum and loans to international museums and galleries.
Chairman of the Science Museum Foundation, Wilson is also a trustee of Harvey Mudd College, a trustee of the Carnegie Institution for Science, a trustee of the Art Fund, chair of the Kraszna-Krausz Foundation and a trustee of Cape Farewell. In 2013, he received an honorary doctorate of letters from London South Bank University.
Wilson was awarded the OBE (Order of the British Empire) in Her Majesty the Queen's New Year Honours List 2008 for services to the film industry. In 2014, the Producers' Guild of America honored Wilson with the David O. Selznick Achievement Award in Theatrical Motion Pictures.
Michael G. Wilson is married to Jane Wilson, a Scripps College graduate. They have two children.
Bruce W. Worster '64, Los Altos Hills, CA
Digger Pine Enterprises
Bruce W. Worster retired in 2001 as vice president from JDS-Uniphase Corporation in San Jose, a leading supplier for the telecommunications industry. Before JDS-Uniphase, Worster was a physicist at Hewlett-Packard, after which he moved to leadership roles at Measurex, Surface Science Instruments, Tencor Instruments and Ultrapointe Corporation, where he was founder, CTO and president. After retirement, he served as a director of Zygo Corporation from 2002–2010, and as chairman 2009–2010. Worster is also a member of the American Physical Society.
He is named on ten patents for an integrated confocal laser imaging system and related technologies used to analyze defects on silicon wafers during the semiconductor manufacturing process.
Worster graduated from Harvey Mudd College in 1964 with a bachelor of science degree in physics. He then obtained a master of arts and doctorate of philosophy in 1971 in physics from the University of California, Santa Barbara, and a master of business administration from Santa Clara University in 1977.
Worster resides in Los Altos Hills, California, with his wife, Susan.
Jacky Wright, Redmond, WA
Vice President, Microsoft
Jacky Wright is a seasoned, global leader in information technology who has made a broad impact in business and on key social issues. She draws on extensive global experience in strategy, consulting, large-scale program development, implementation and management across a variety of industries. As vice president of Microsoft IT Strategic Enterprise Services, Wright is responsible for all Enterprise Services and Platforms globally. She leads a team of more than 1,200 people worldwide to drive product and operational excellence, agility and customer-centricity across the company. Wright is deeply engaged with senior Microsoft leadership to define Microsoft's product and service strategy for the enterprise and to build leading-edge customer products and services.
Over the course of her career, Wright has had broad responsibility for leading extended, multidisciplinary teams to deliver immediate and long-term business value. During her tenure at Microsoft, she has driven the adoption of ground-breaking new technologies and effectively managed a vastly complex cloud technology migration program. Her areas of expertise include mergers and acquisitions, complex business integration projects and developing deeply effective collaborations with other senior leaders.
In addition to her professional leadership role, Wright is passionate about creating positive change for historically excluded groups. As she rose to the senior ranks of major corporations such as BP PLC, General Electric, Accenture and now Microsoft, Wright leveraged her experiences and passion to inspire others to take control of their destiny. Her professional and personal interests take her across the world each year, and she takes advantage of the many opportunities to engage with global audiences on key social topics and to effect lasting social change.